Podology rewards loyalty – Join our Nail bar loyalty card scheme for Gel removal and reapplication. Have your card stamped every visit and receive your 6th treatment free! Ask in clinic for more details.
Spa Pod Manicure – 45min – £22.50
Nails filed, shaped and buffed, cuticle work, hand and arm massage and nails painted with an OPI or Dr's Remedy Enriched Nail Care polish of your choice.
Finish with a French polish £25.
OPI Pamper Manicure – 60 mins – £30 with OPI polish, £32.50 with OPI Gel Color
Soothe, relax and indulge with the ultimate OPI Pro Spa Pamper manicure. The Creme de la creme of manicures, you will benefit from unparalleled exfoliation, moisture and protection, while revelling in a combination of massage techniques and acupuncture designed to reduce stress and tension.
Spa Pod Luxury Manicure – 55min – £35.
Nails filed, cuticle work, followed by Prende Paraffin Wax treatment – A soothing, softening heat therapy for healthier looking skin. The heated paraffin envelops your hands, stimulating circulation and leaves a small residual nourishing oils, which are massaged into the skin to lock in moisture and protect from drying. Nails are painted with an OPI polish of your choice.
Finish with a French polish £37.50
Express Manicure – 20min – £15.
Nail shape and expert nail polish application – and you're on your way!
OPI Gelcolor Manicure – 45min – £25.
Nails filed and buffed, cuticle work, hands are massaged and nails painted with long lasting OPI Gelcolor with zero risk of smudging, instantly dry high gloss colour. The perfect on the go manicure.
OPI Gelcolor Removal and Recovery – 20min – £10.
OPI Gelcolor removed and nourishing oil and Dr's Remedy Hydration nail treatment applied.
OPI Gelcolor Removal and Reapplication – 60min – £30.
Out with the old and in with the new! Update your look have your OPI Gelcolor removed and reapplied in one treatment. We have a range of over 60 colours for you to choose from.
Manly – Cure – 30min – £15.
Express buff and nail shape just for men. Followed by a relaxing hand massage and nourishing nail oil treatment.
Spa Pod Champagne Nail Bar & Special occasion make up
Every Friday 4-6pm
Gather the girls and book into our champagne manicure bar on a Friday 4-6pm.
Finally a beautiful place for all your make up and beauty needs! We're here to provide you with professional make up applications, in a stylish and sophisticated atmosphere.
Make up trial and application £50, Make up application £35
Let the Pod girls pamper your nails with a shape and polish whilst you catch up over a champagne cocktail. Please call 01287 622280 to reserve your place.
A Patch test is required 48 hours prior to certain beauty treatments.
Please advise if you are pregnant before making an appointment.
We advise you not to use a sun bed or have heat treatments for 48 hours before or after waxing.
You will be asked to fill out a medical questionnaire, which is treated with the utmost confidence.
Cancellation Policy
Changing or cancelling of appointment requires a minimum of 24 hours notice, otherwise a charge will be incurred (50% of treatment cost). Regrettably full charges will be imposed for no shows.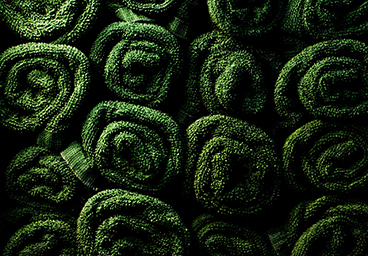 For treatments lasting 2 hours or more 20% deposit will be requested.
Please arrive 10 minutes before your appointment – arriving late will deprive you of precious treatment time.
We ask guests to adhere to our strict no mobile phones policy whilst in the clinic.
The clinic works on an appointment only basis. Please check for the last minute availability. We also run a cancellation list whereby if you leave us your contact details we will be in touch if any appointments become available.
For your convenience there is a 24 hour answering machine. This can be used during busy times in the day and our receptionist will be more than happy to call you back.
VAT
All our beauty prices include VAT at 20%
For information about gift voucher purchasing please phone 01287 622280 or email us.
We offer gift vouchers from £10.00, which are valid for 12 months from the date of purchase.
Order over the phone or in person for a stress free way to give a unique gift.
Vouchers can be sent out with a personal message on the same day or a day of your choice. Please note there is a charge of £2.50 for recorded delivery.
Vouchers can be used towards any treatment we offer.
Shopping Pod
After your POD experience you will leave us looking and feeling great. The shopping pod retails all of your favourite brands: ELEMIS face and body products, Dr's Remedy Enriched Nail Care range and all of your essential foot care products to enhance and maximize the benefits of treatments at home.